Requirements to Use
In order to qualify for access to the LMS integration options, you must be an instructor at a degree-granting and government accredited academic institution and been approved for instructor access to the NDG Portal.
Apply for Instructor Access to the NDG Portal

The NDG Portal currently supports the following: Canvas, Blackboard, and Moodle. Other learning management systems can be used, but NDG may not be able to provide support services.
Create an LMS Class
This is an advanced access option; additional setup and LMS permissions are usually required. Typical set up, troubleshooting, and testing of LMS integration can take several weeks. Our support team recommends starting this process at least a month before expected in-classroom use the first time.

Under the Teach tab, click Create a Class. You will be taken to our content list, where you can see all available content offerings. Choose the content you would like to teach.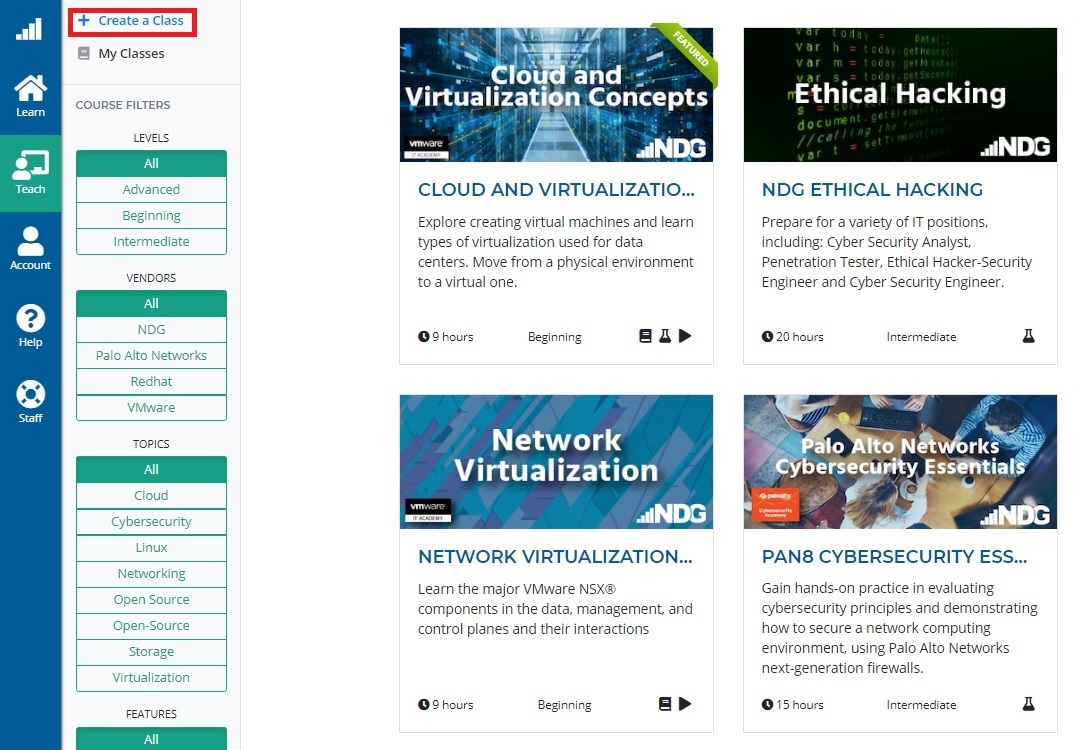 Once you have found the content you would like to teach, click Get Started to begin using the content and learn about access options.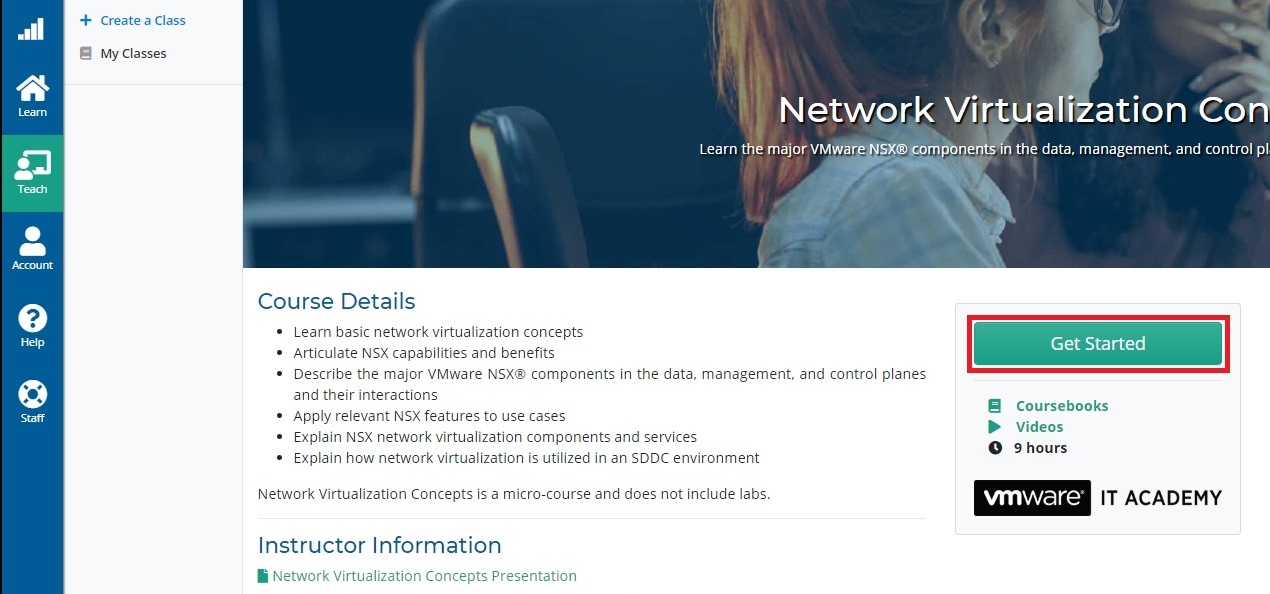 For use with a learning management system click Yes, I want to use my LMS.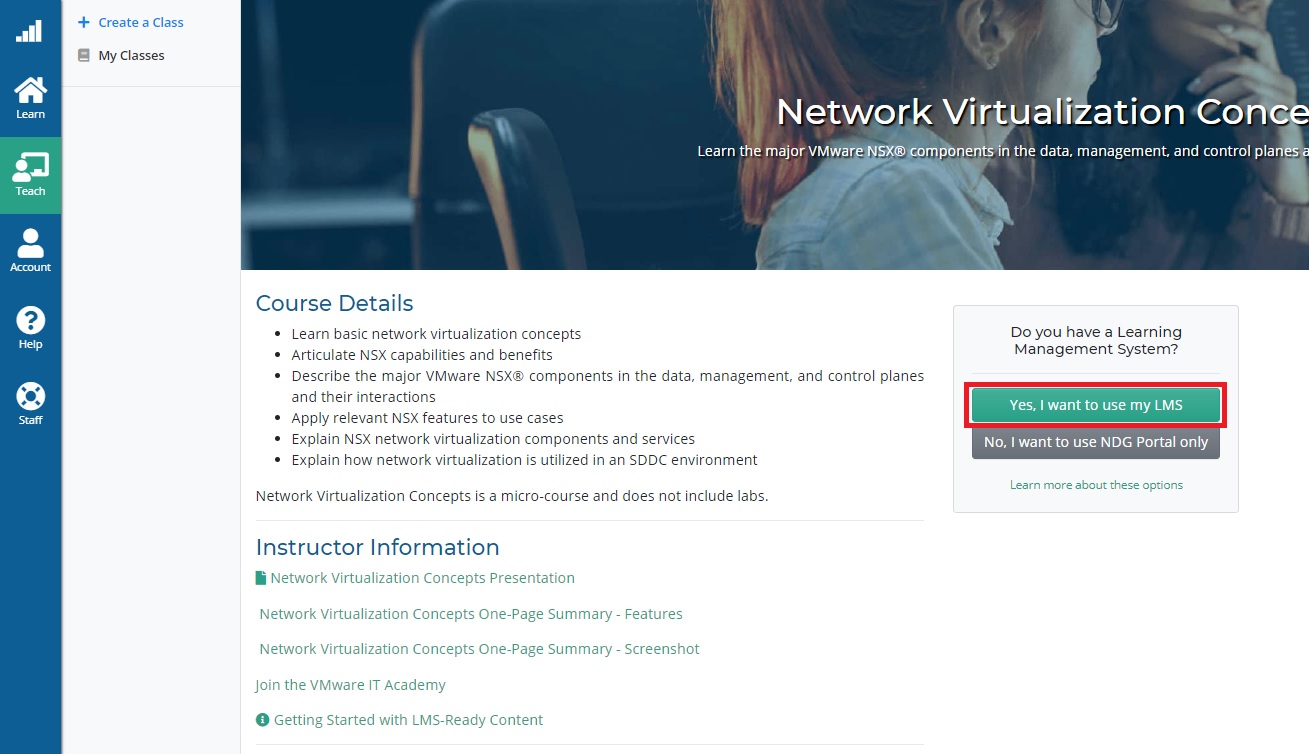 If you are able to add External (ILT) Tools click Yes, I am able to add External (ILT) Tools.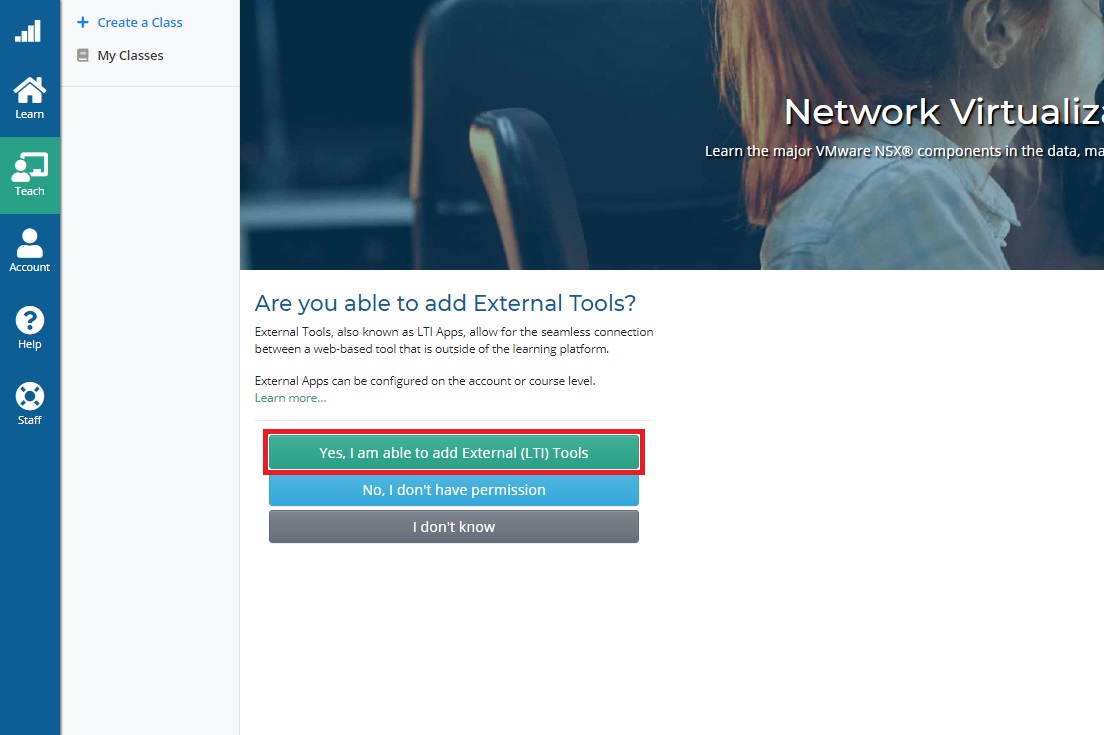 Choose your LMS to access setup instructions, the common cartridge file, and keys.