Requirements to Use
In order to qualify for access to NDG Portal ILT, you must be an instructor at a degree-granting and government accredited academic institution or a member of one of our partner academic programs such as the VMware IT Academy or Palo Alto Networks Cybersecurity Academy.
Getting started with LMS and ILT services.
Under the Teach Tab, click Create a Class. You will be taken to our content list, where you can see all available content offerings. Choose the content you would like to teach.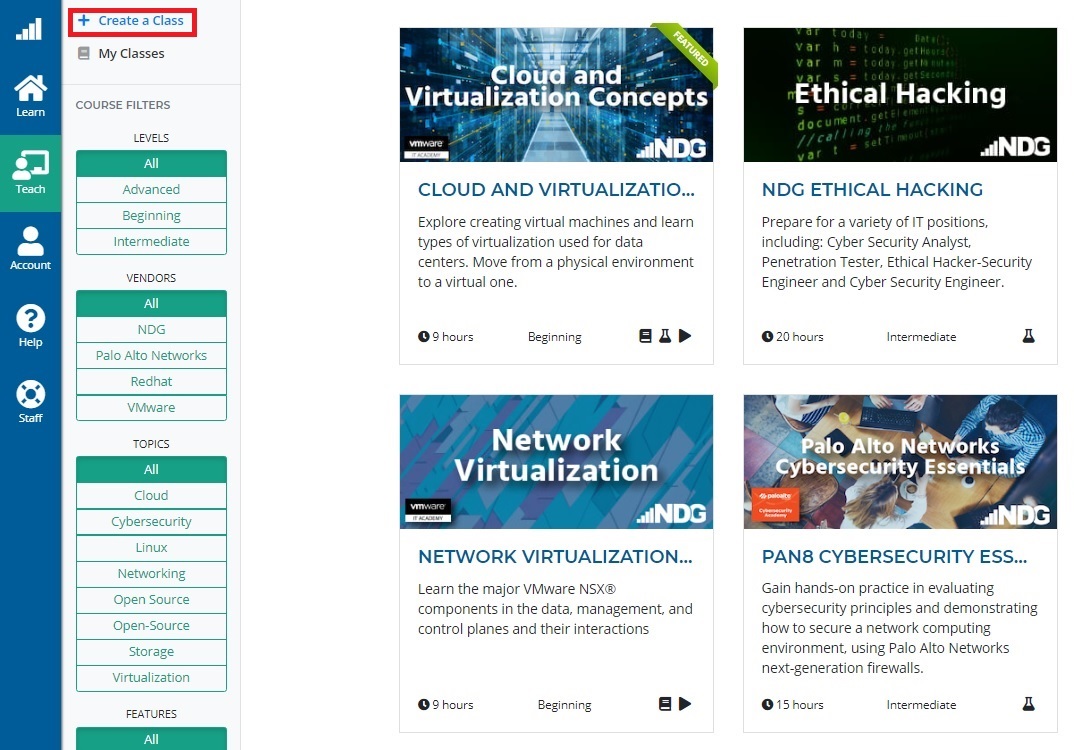 Once you have found the content you would like to teach, click Get Started to begin using the content and learn about access options.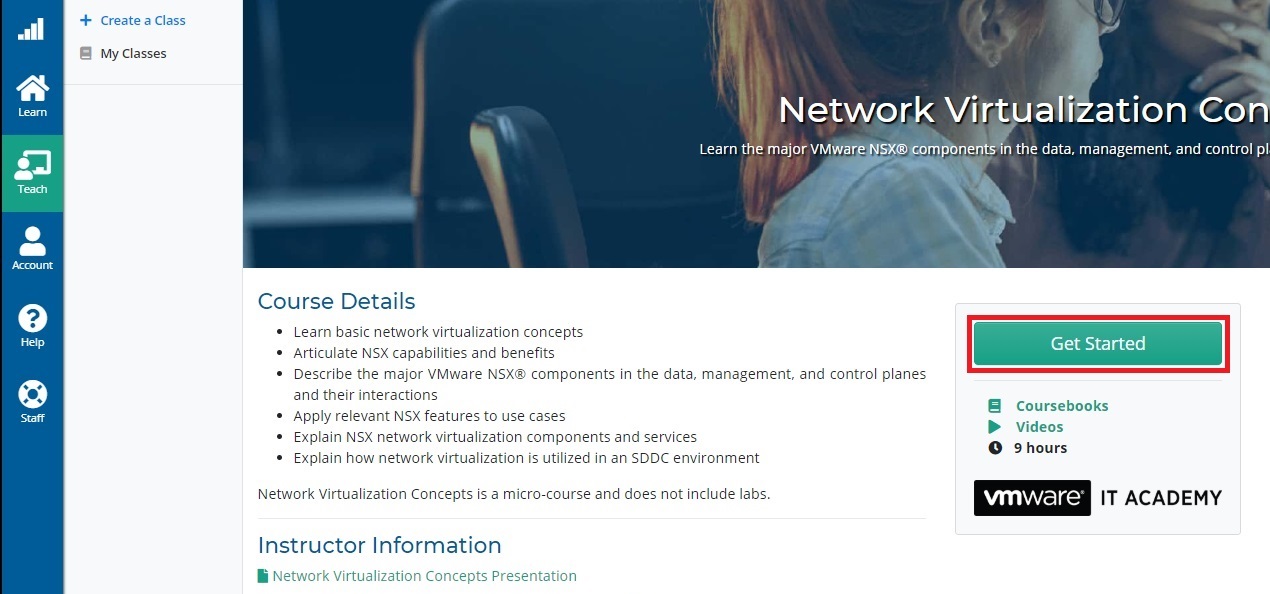 For NDG Portal ILT click No, I want to use NDG Portal Only.

Learn more about instructor access options.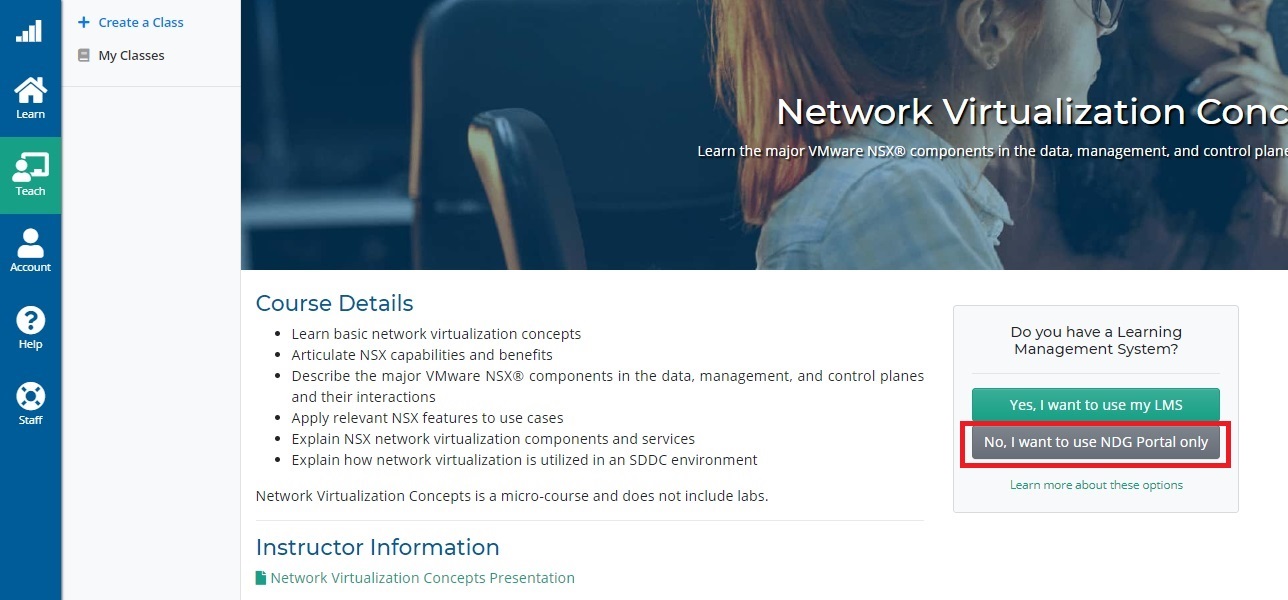 After choosing NDG Portal ILT, you will be able to see your current classes or choose Create New Class.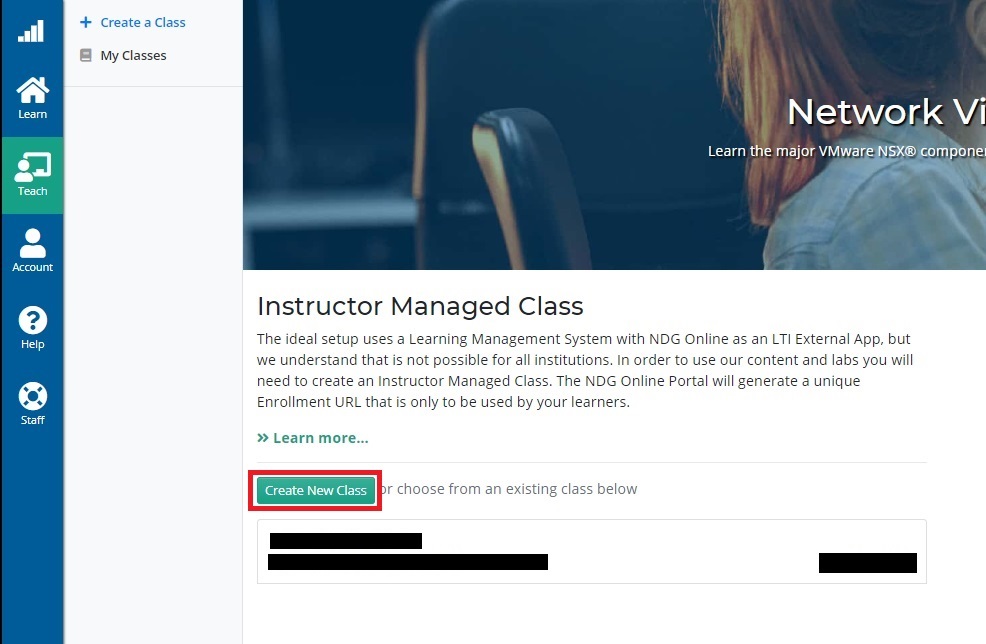 Enter a name and description for the new class, and then click Save.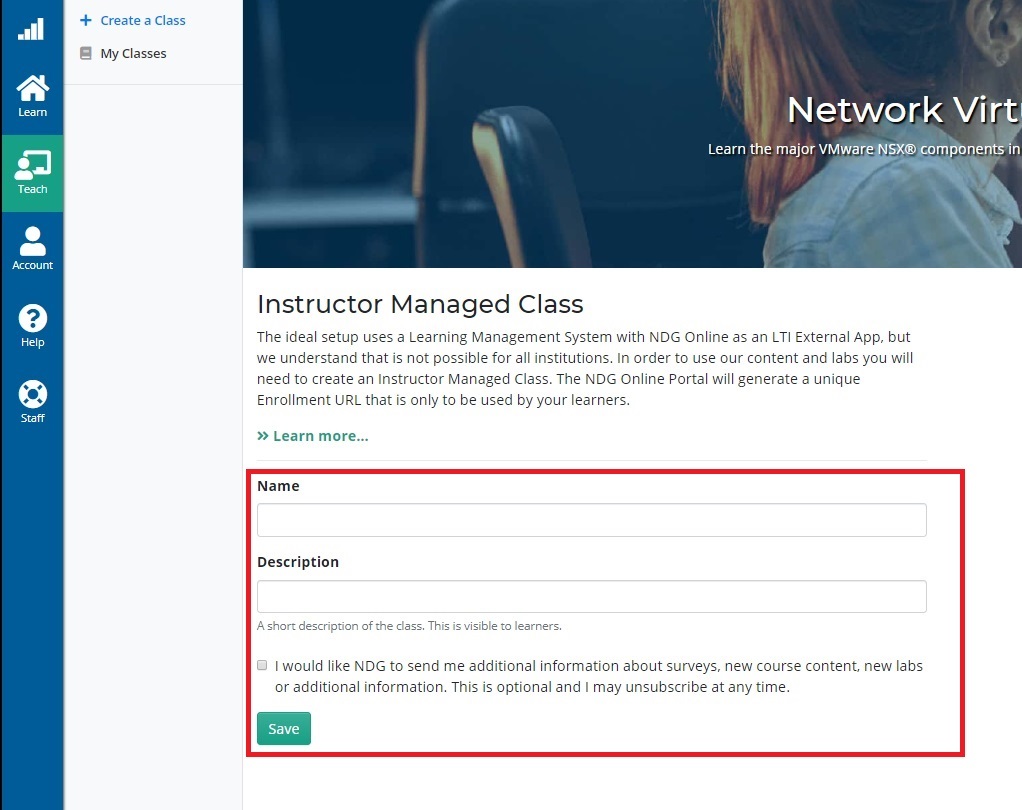 Your new class will be created along with a unique Enrollment URL. The unique Enrollment URL can be distributed to learners and will only be associated with your class.