1. Access the NDG Portal via the Cisco Networking Academy

The labs are accessed on-demand through the Cisco NetAcad CyberOps Associate course. To access the labs, simply launch the course from your NetAcad homepage, click on the Course Home tab and select a lab module.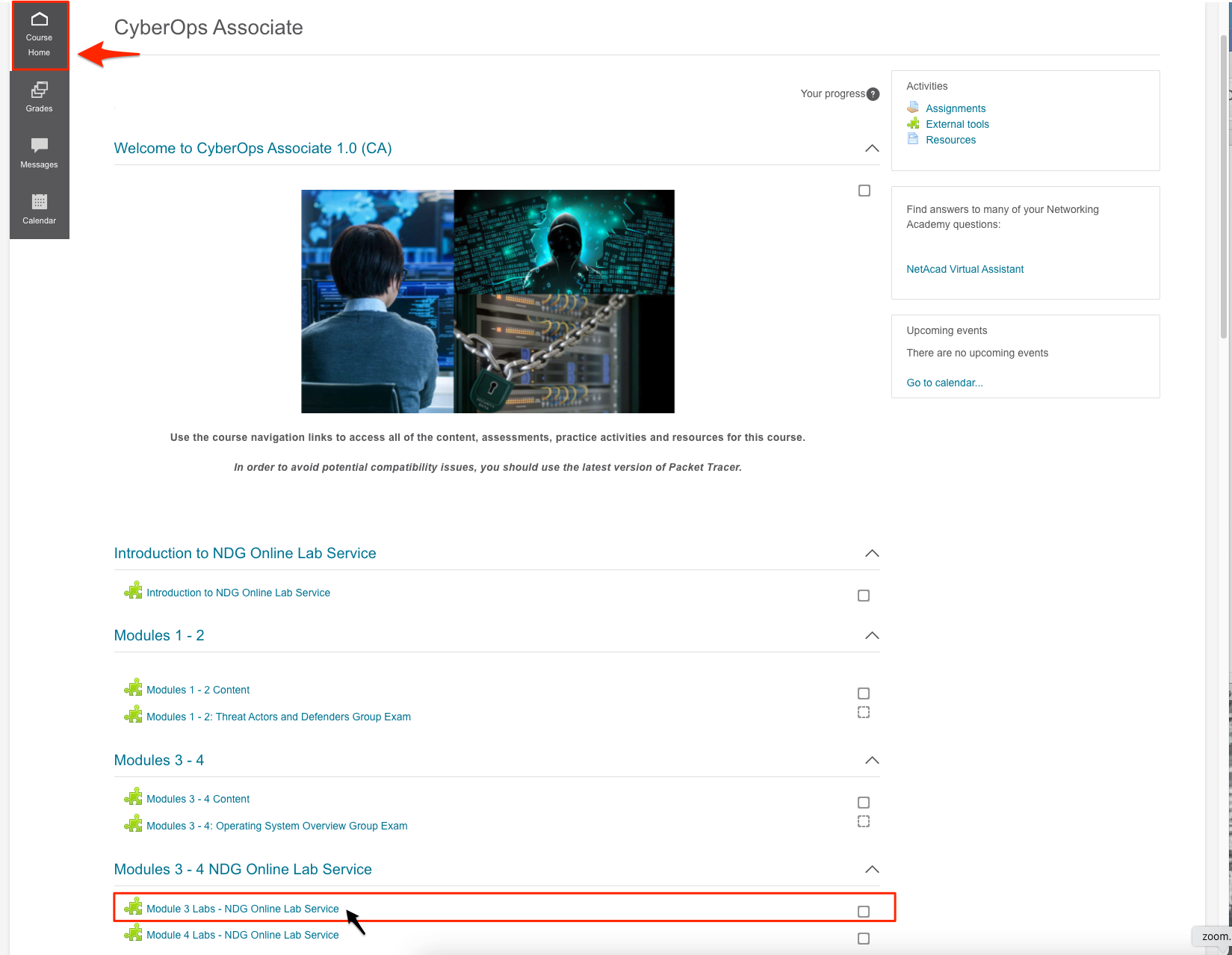 Select the lab you wish to complete from the Module lab list.

2. Create an Account
When accessing NDG Portal for the first time via the Cisco Networking Academy, the platform will prompt the user to register with Full Name, Email Address, and a Password if you have not done so previously. This information will be saved once the user clicks on the Register button, so if for any reason a user is disconnected from this page during the enrollment process, progress will be saved and the user can continue enrolling from where they left off.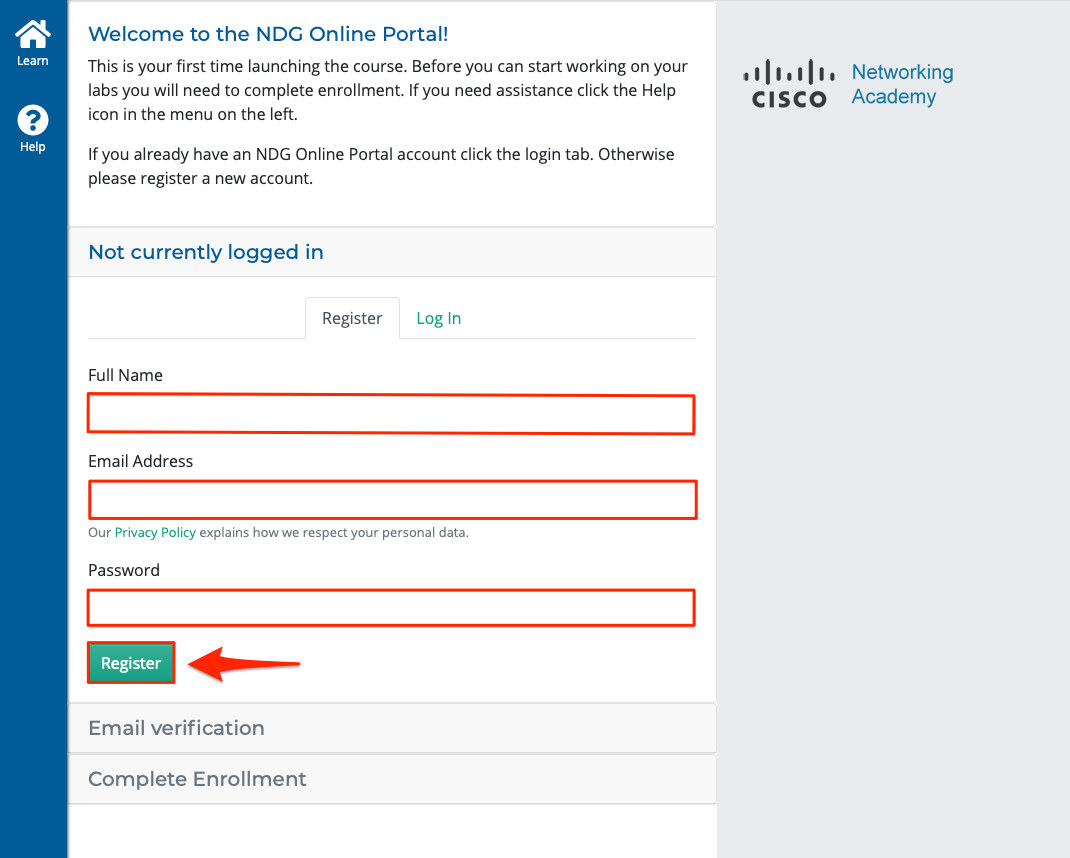 The next step of the enrollment process is email verification. A verification email with a Verification Key will be sent to the email that was provided in the previous step. This step must be completed. Without completing this step, users will be unable to continue with the lab enrollment process.





Having issues finding the verification email? Please check your email Trash or Junk folder in case it was sent there instead of your Inbox. In addition, please verify that the email provided in the Register step is accurate. If you are still experiencing issues verifying your email, feel free to visit our Email Verification guide.
Type in your Verification Key and click Verify to continue.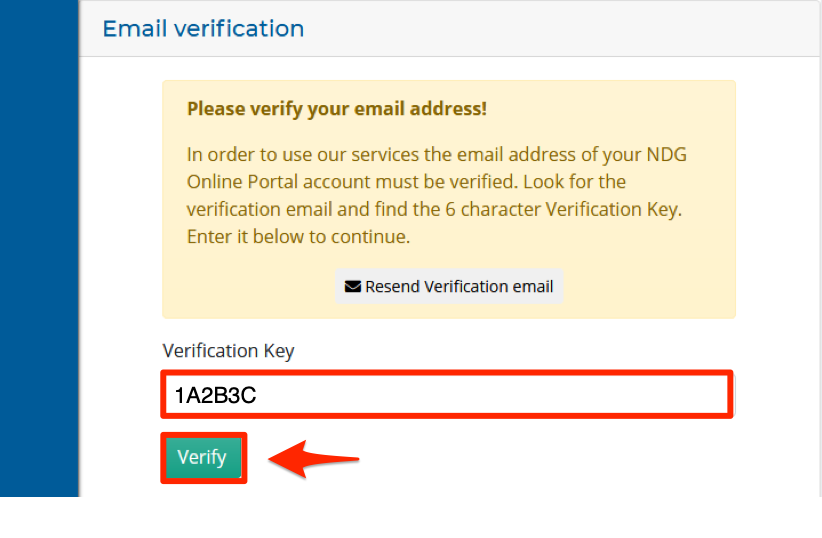 3. Enroll
Complete the enrollment process by reviewing and agreeing to the NDG Terms of Use and Privacy Policy. To agree to the Terms of Use and the Privacy Policy, click the first checkbox. To receive additional information about NDG, click the second checkbox. Click Complete Enrollment.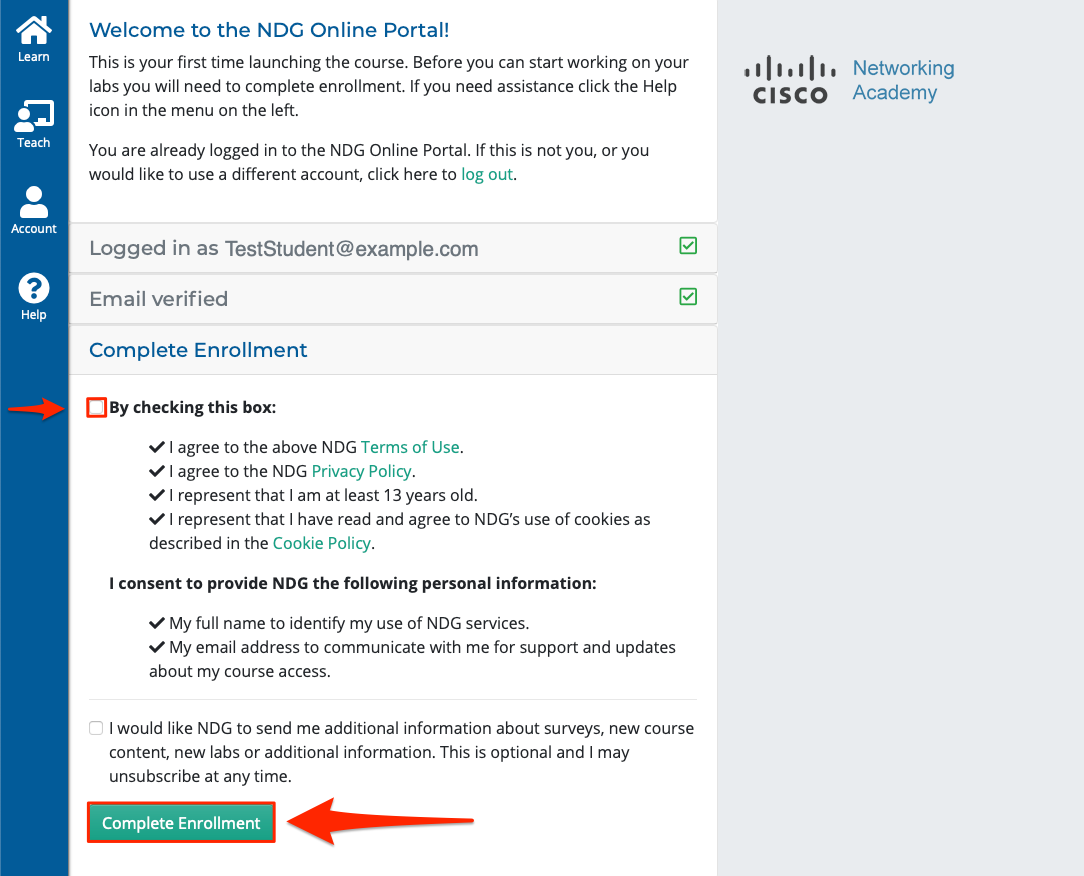 To learn more about managing your NDG Online Portal account settings, such as time and date settings, email management, and more, visit our Getting Started With NDG Online Labs Guide.
4. Purchase Access

Upon opening a lab for the first time, you will be prompted to purchase access or provide an access code.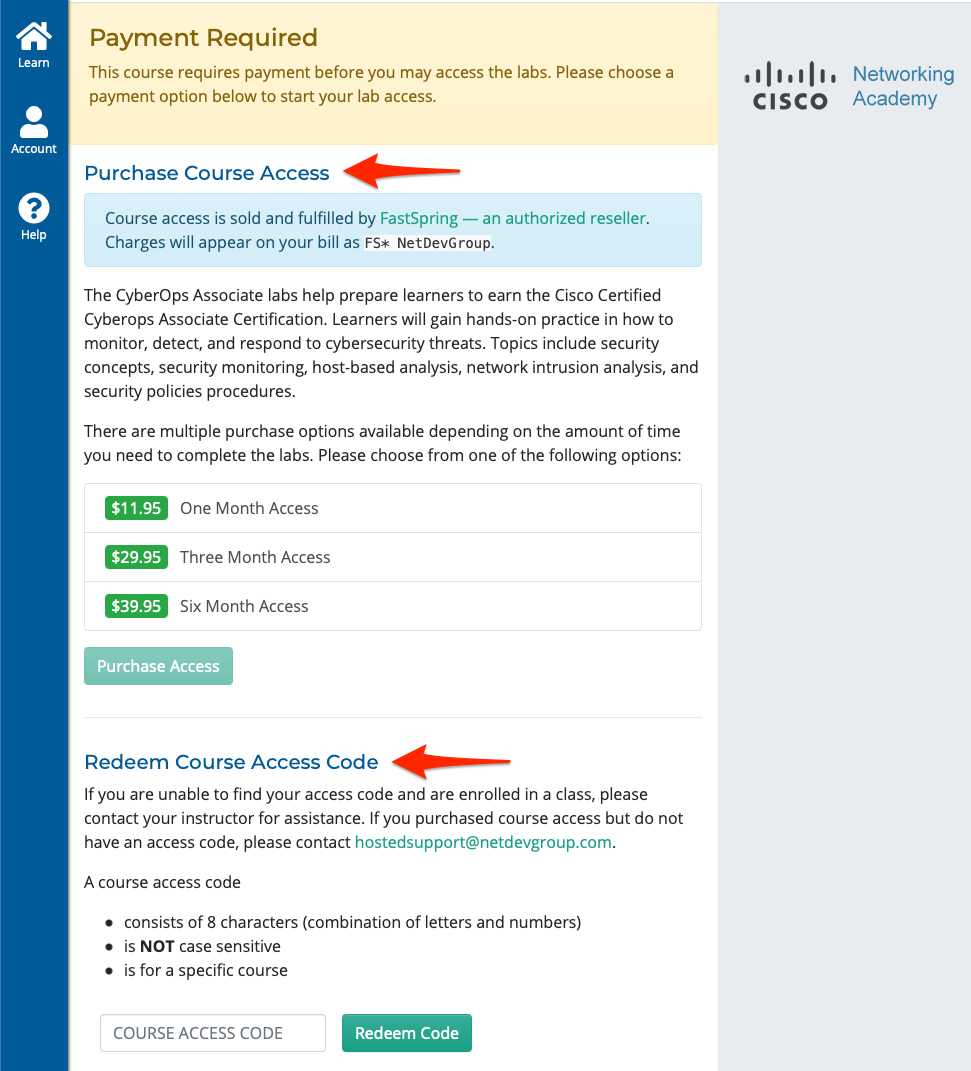 Note: You may wish to verify which payment method you should use with your instructor. Access codes are either purchased through a third-party such as a bookstore or by the instructor of your class. Do not contact the NDG Portal support team to request an access code.

5. Access Labs

Once you have purchased access to the labs, your lab will begin loading. Please allow a few minutes for the lab environment and virtual machines to load.



To begin the lab, click on the Content tab to view lab documentation. Time remaining for the lab is displayed on the upper right-hand side of the lab environment.



To access the lab set list at any time during a lab, select the Modules tab on the left hand side of the page.