This is a guide to help you quickly enroll in the NDG Online Labs.

NDG Online Lab Enrollment
A quick look at what is covered in this guide:
Register in NDG Online Portal 
Verify Email Address
Purchase Labs
Help and Resources
1. Register in the NDG Online Portal
When accessing the NDG Online Portal for the first time, the platform will prompt you to register with a Full Name, Email Address, and a Password. This information will be saved once you click on the Register button, so if for any reason you leave the page during the enrollment process, progress will be saved and you can continue enrolling from where you left off by going back to the Portal.

After registering, you will be able to view your NDG Online Portal homepage by clicking on the Learn tab located on the left-hand side of the page.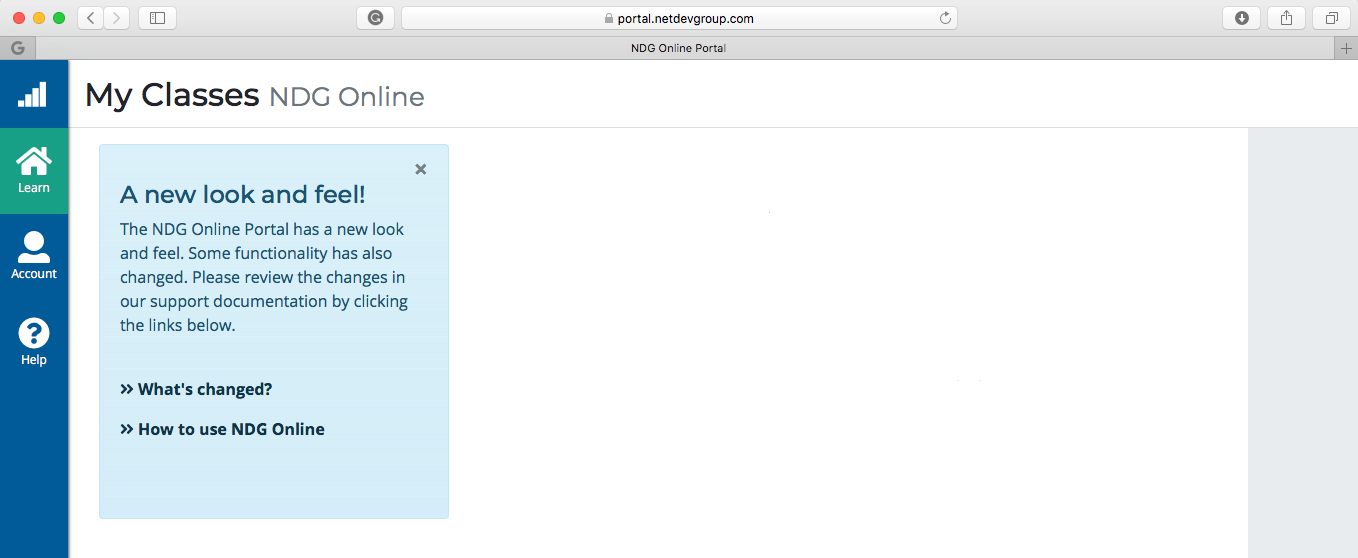 2. Email Verification
The next step of the enrollment process is Email verification. A verification email with a Verification Key will be sent to the email that was provided in the registration step. Without completing this step, users will be unable to continue with the lab enrollment process.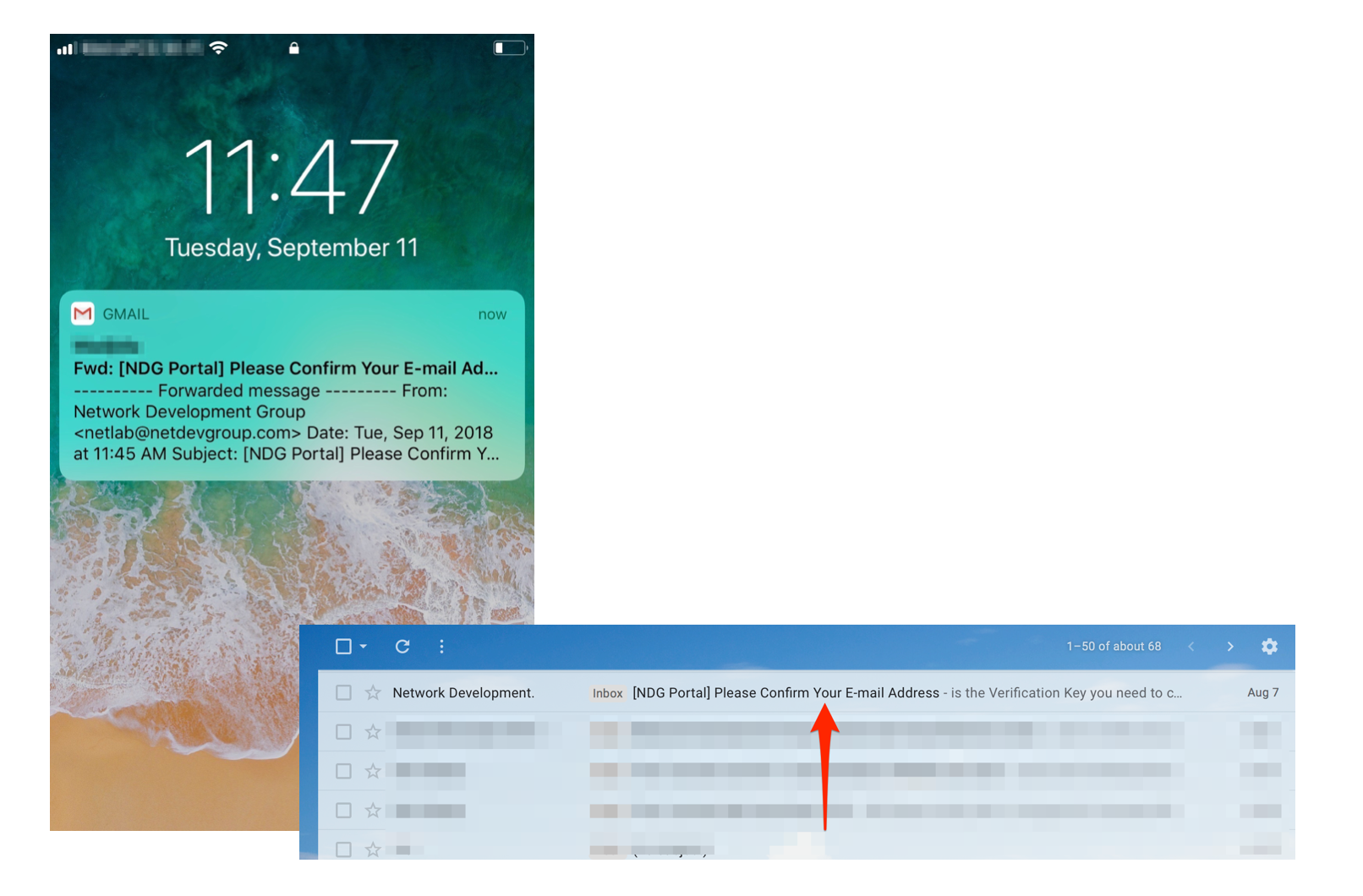 Having issues finding the verification email? Please check your email Trash or Junk folder in case it was sent there instead of your Inbox. In addition, please verify that the email provided in the registration step is accurate. If you are still experiencing issues verifying your email, feel free to contact NDG Online Support at hostedsupport@netdevgroup.com.
Type in your Verification Key and click Verify to continue.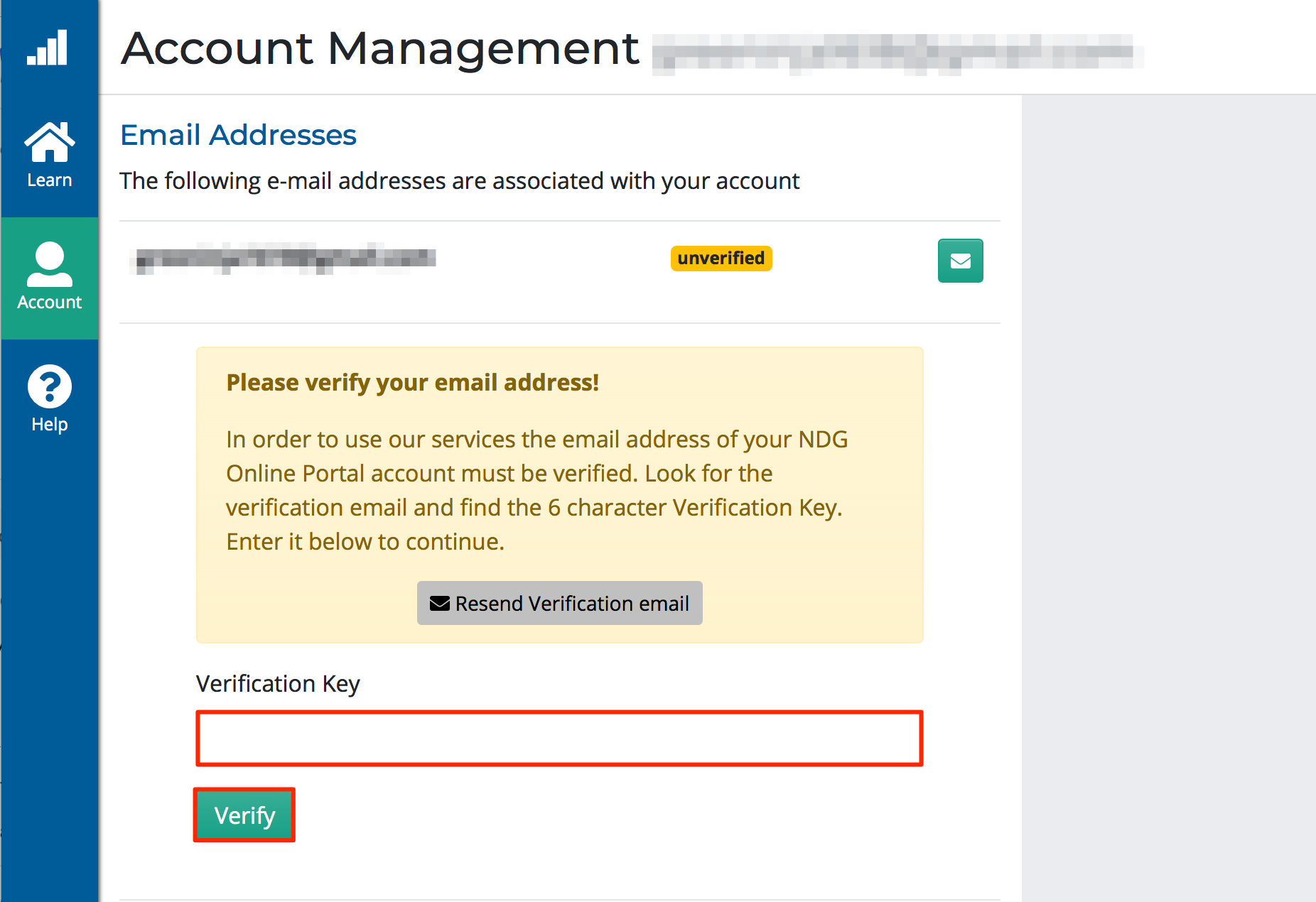 You can check to see if your email was verified successfully in the NDG Online Portal by going to the Account tab and then select Manage Email Addresses.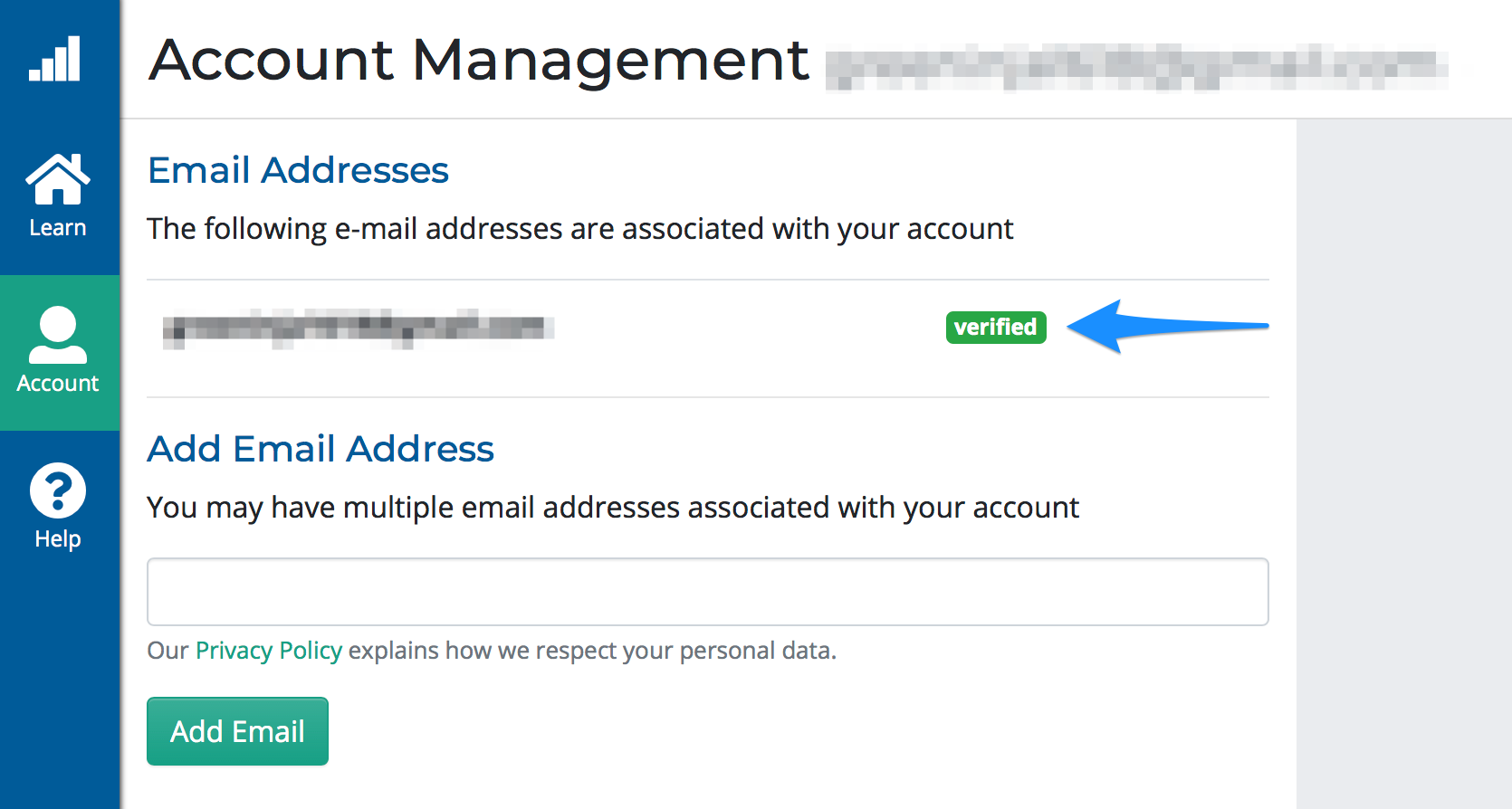 3. Purchase Labs
To purchase NDG Online labs, visit NDG Online Labs and select the labs you would like to purchase.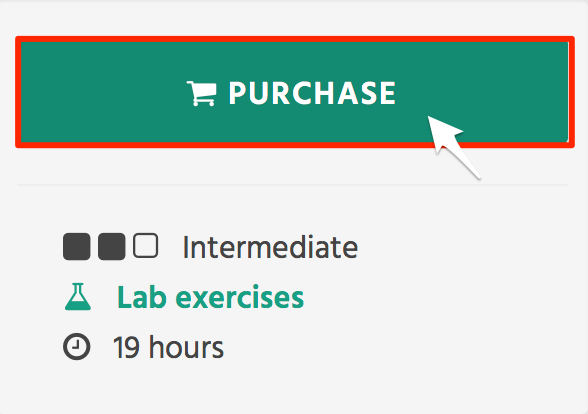 In the pop-up window, select to purchase the labs individually.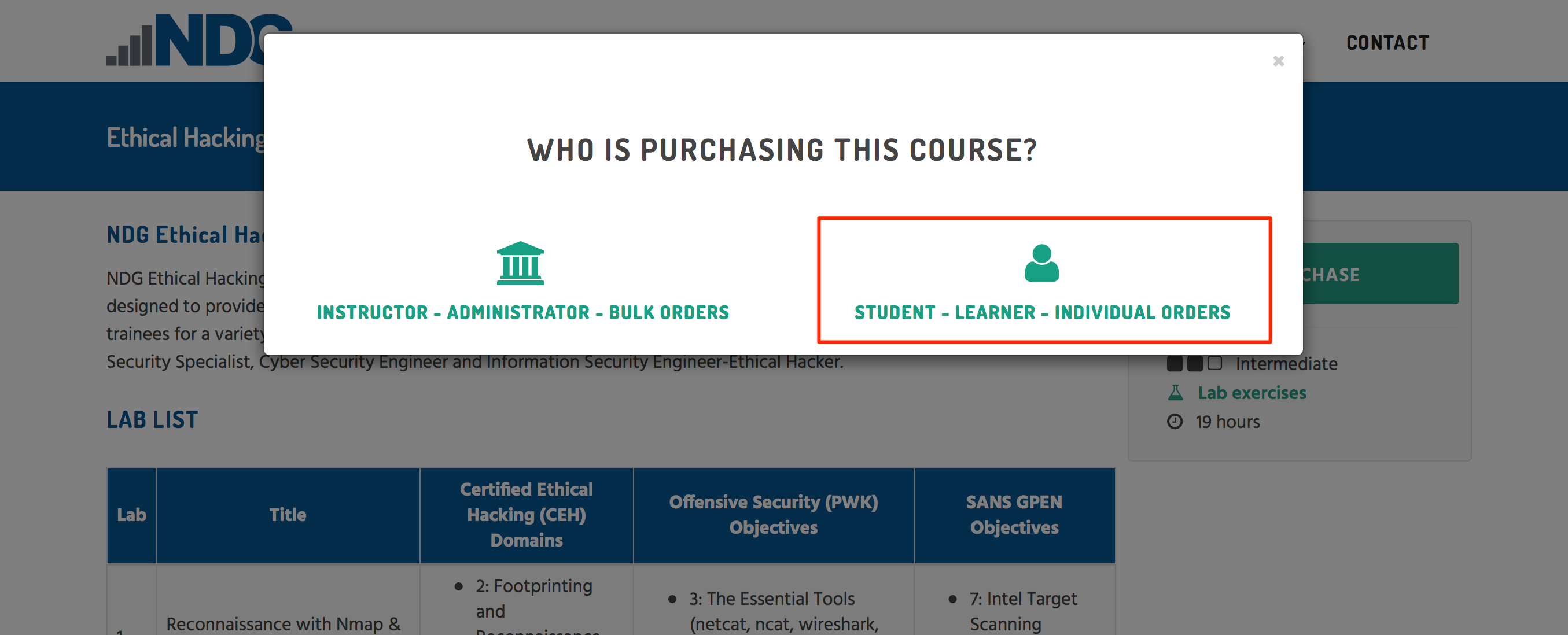 You will be directed to our payment provider FastSpring for the purchase process. Lab access is provided through the use of Access Codes. Select the number of access codes needed (i.e., 1 for access for one individual) and click "Order Now" to begin the payment process.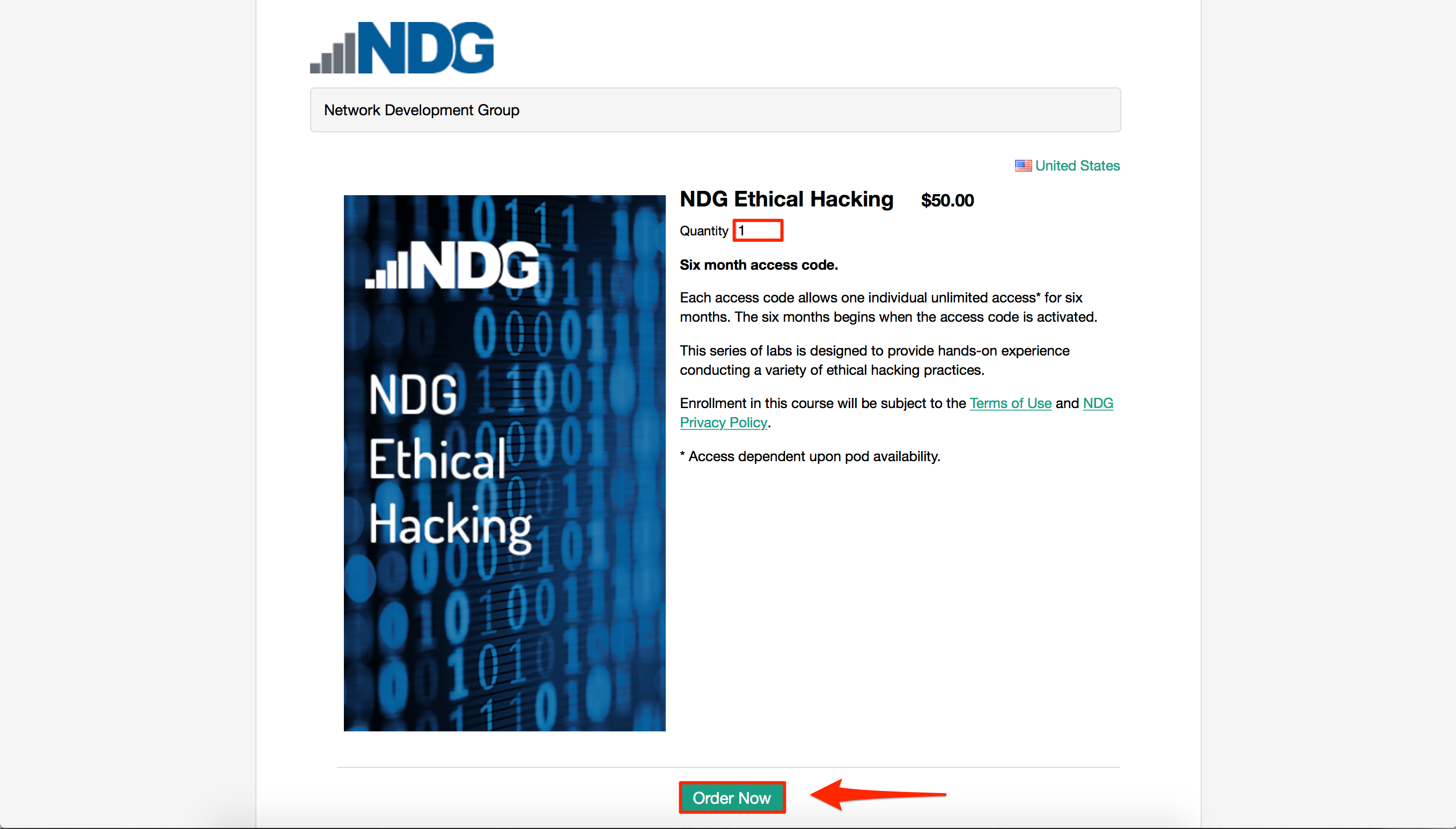 Once the payment has gone through you will receive notification of payment and enrollment information from FastSpring. This includes an Enrollment URL and an Access Code to use in the NDG Online Portal in order to finish enrolling in the labs. Click on the Enrollment URL to enroll.
In the NDG Online Portal Complete Enrollment window, check the first box to agree to the Terms of Use and Privacy policy. Click the Complete Enrollment button to continue.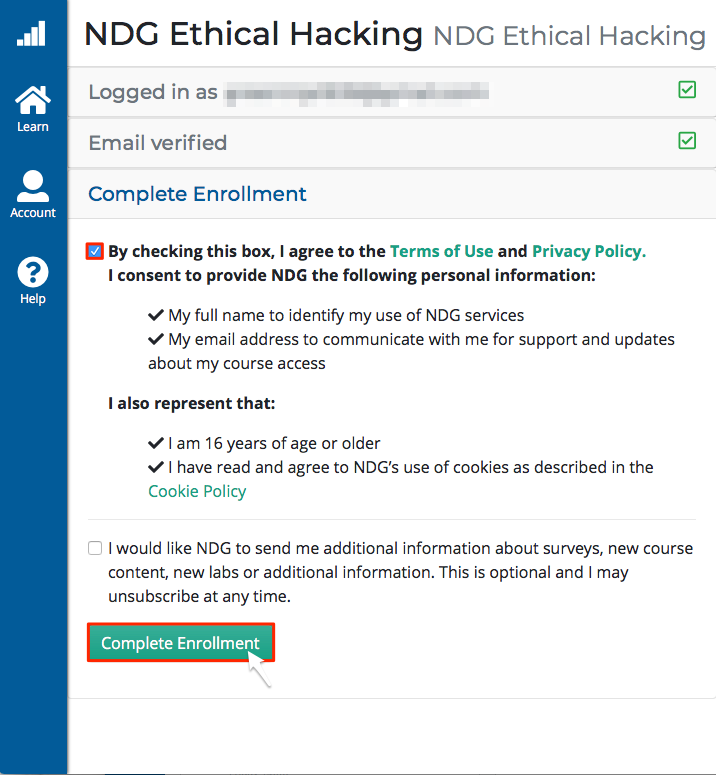 In the Payment Window, enter the Access Code to finish enrolling in the labs.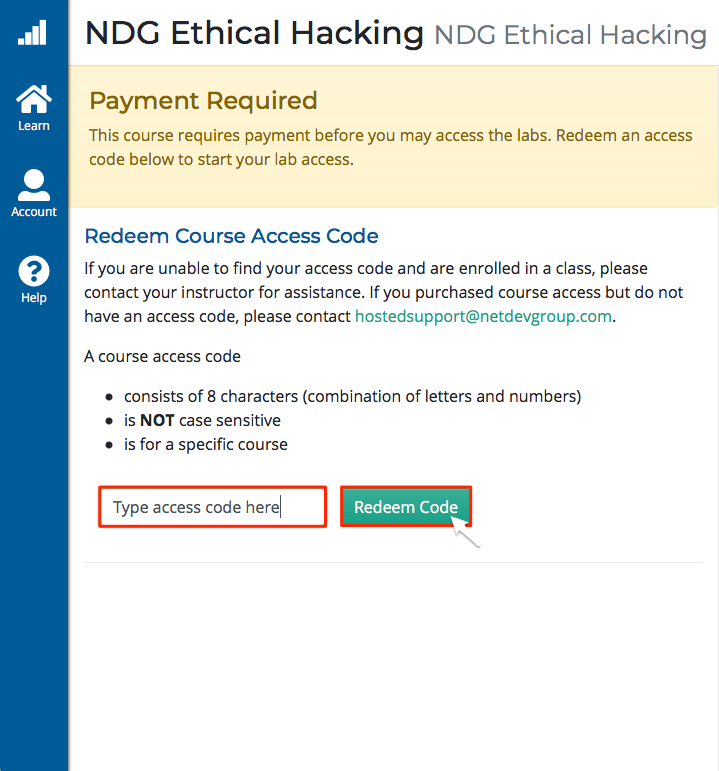 Navigate to your NDG Online Portal home where the labs can be accessed. Click on the lab class card to open the lab environment.

4. Getting Help
Need help with the NDG Online Portal or labs? Click on the Help tab in the menu on the right and leave us a message. In the Help window, fill out the form and click Send to contact NDG Hosted Support.