For us to help you quickly and efficiently, please supply some information about the problem you are experiencing and what course or lab set you experienced the issues with. 
If you are able, please take a screenshot of the issue you are having and include as much of the browser window that you can. The URL and information about the pod you are using can be captured this way and is very beneficial for the technicians troubleshooting the issue. 
Look below for a "Leave us a message" button and click it.

Fill out the form. You can drag and drop your screenshot into the Attachments area of the form.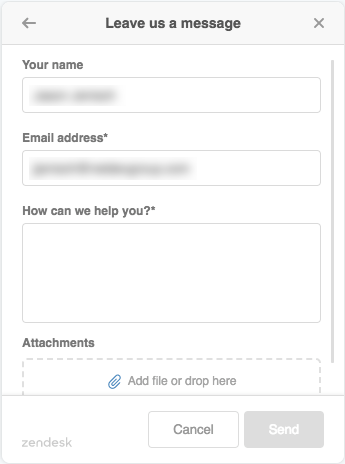 Click Send. 
You have now opened a ticket with us.